Zhang Tao lab
Bioinformatics, Epigenetics and Genomics.
About us
Abstract: Precise patterns of gene expression in metazoans are controlled by three classes of regulatory elements: promoters, enhancers and boundary elements. During differentiation and development, these elements form specific interactions...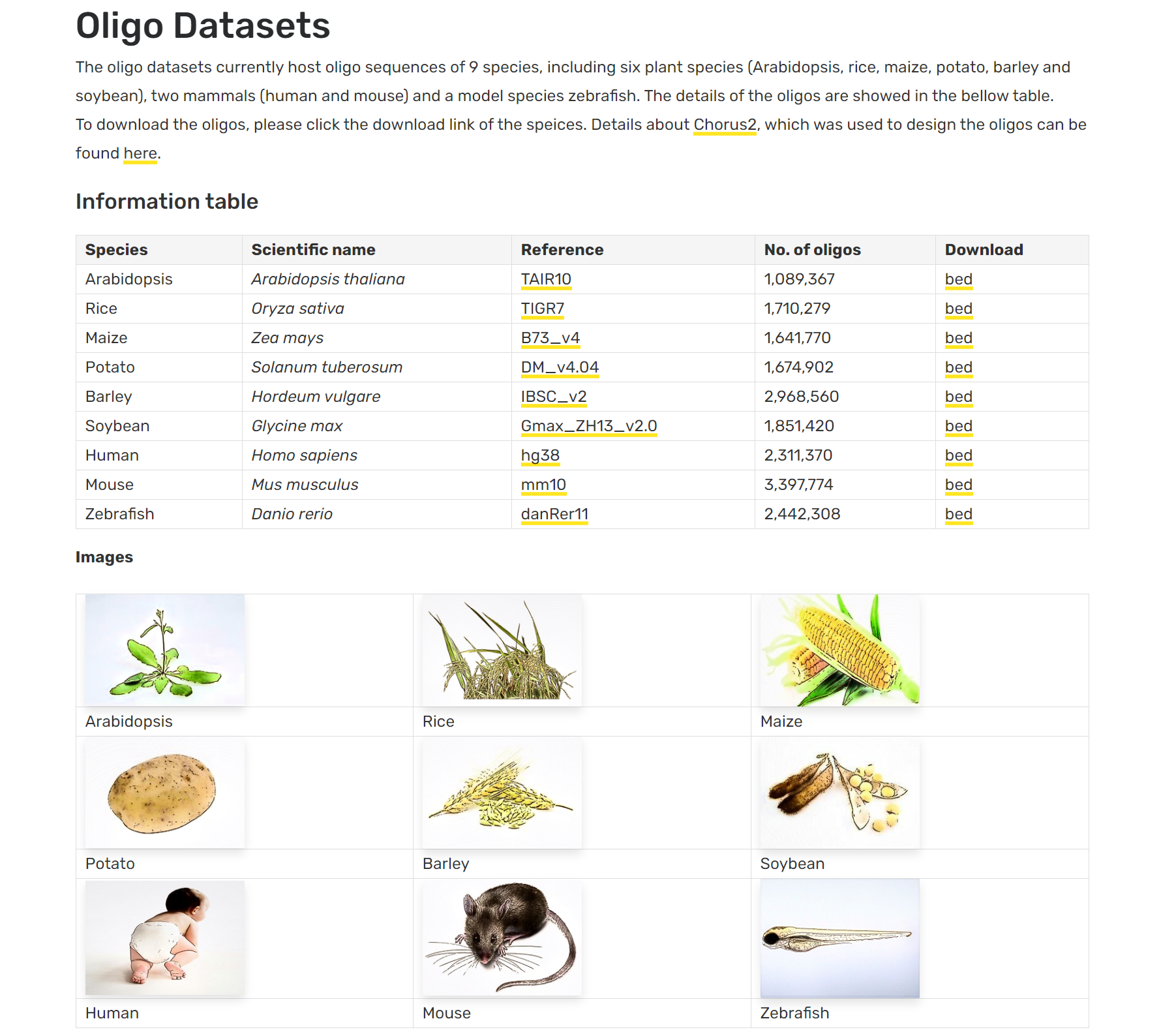 The oligo database current host oligo sequences of six species, including Arabidopsis, rice, maize, potato, barley and soybean. The details of the oligos are showed in the bellow table.